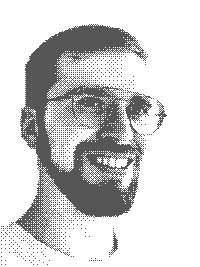 Matt Gambogi
@mgambogi
I'm a software engineer in San Francisco.
My email sounds like "Matt Gambogi dot com".
Work
Apple
Sr. Software Engineer
Software Engineer
San Francisco, CA
since 2022
2017-2022
I'm building data software and services for maps.
Microsoft
Software Engineer・Intern
I worked on tooling that helped improve the Intune device enrollment experience.
Johnson and Johnson
Software Engineer・Intern
Software Engineer・Intern
Remote
Fall 2015
Fall 2014
I helped improve the quality of pharmaceutical production processes for drugs like Remicade and Tylenol. We used Haskell to build a graph of process flow to enable new kinds of analysis at scale.
Intuit, TurboTax
Data Science Engineer・Co-op
San Diego, CA
January-August 2015
Cut machine learning development cycle from two weeks to thirty minutes.
Researched novel approaches for A/B testing (Multi-armed bandit problems, Thompson Sampling)
Proposed and built a DSL for specifying machine learning models, later became a standard across Intuit Data Science.
athenahealth
Security Software Engineer・Intern
Eliminated Cross Site Scripting vulnerabilities from company-wide perl codebase.
Education
Rochester Institute of Technology
Computer Science BS, Languages and Tools
Economics Minor, Theory and Policy
Research
Nunes-Harwitt, Arthur, Matthew Gambogi, and Travis Whitaker. "Quick-Sort: A Pet Peeve." In proceedings of the 49th ACM Technical Symposium on Computer Science Education, pp. 547-549. ACM, 2018.
pdf