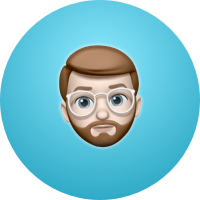 Matt Gambogi
I'm a software engineer based in San Francisco. I've been lucky to have experienced a variety of industries, companies, and cities. I love connecting ideas to ideas, people to ideas, and people to people. I am grateful for the the generous support of family, friends, and mentors, without which I would not be where I am today.
My email sounds like "Matt Gambogi dot com" if you have any questions, or would like to chat.
Work
Apple
Senior Software Engineer
Software Engineer
San Francisco, CA
promotion, 2020
since 2017
I'm building data software and services for maps.
Microsoft
Software Engineer Intern
I worked on tooling that helped improve the Intune device enrollment experience.
Johnson and Johnson
Software Engineer Intern
Fall 2015, Fall 2014
Remote
I helped improve the quality of pharmaceutical production processes for drugs like Remicade and Tylenol. We used Haskell to build a graph of process flow to enable new kinds of analysis at scale.
Intuit
TurboTax
Data Science Engineer Co-op
January to August 2015
San Diego, CA
Cut machine learning development cycle from two weeks to thirty minutes.
Researched novel approaches for A/B testing (Multi-armed bandit problems, Thompson Sampling)
Proposed and built a DSL for specifying machine learning models, later became a standard across Intuit Data Science.
athenahealth
Software Engineer Intern
Security Team
Eliminated Cross Site Scripting vulnerabilities from company-wide perl codebase.
Education
Rochester Institute of Technology
Computer Science BS, Languages and Tools
Economics Minor, Theory and Policy
Research
Nunes-Harwitt, Arthur, Matthew Gambogi, and Travis Whitaker. "Quick-Sort: A Pet Peeve." In proceedings of the 49th ACM Technical Symposium on Computer Science Education, pp. 547-549. ACM, 2018.
pdf